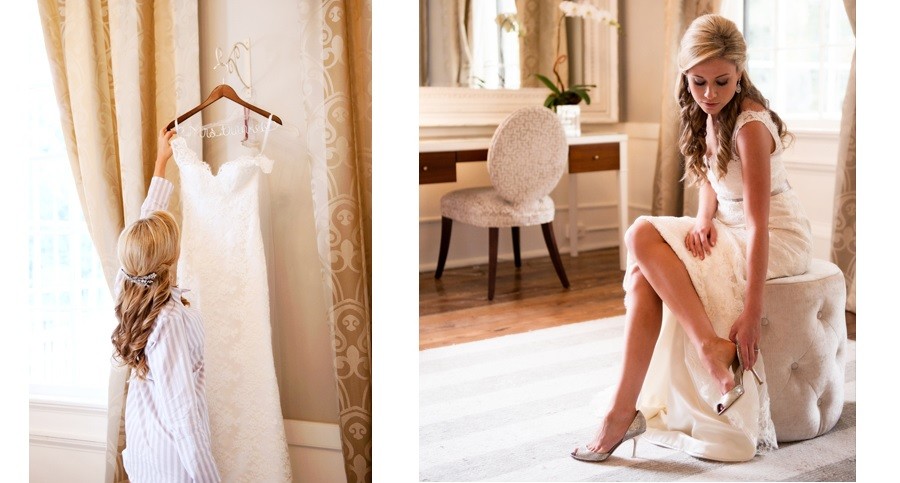 1. Don't stick by your diet and exercise plan – we get it, on the run up to your wedding, you've been trying your hardest to be on best behaviour so you look and feel good on your big day! But your wedding day is not the time for calorie counting. Let your hair down, and enjoy yourself! You'll burn it all off on the dance-floor anyway. Make sure you eat before the ceremony too, you need your energy, no one wants to see a Bride fainting at the altar!
2. Don't Be in Charge of Anything – Delegate any last minute tasks to your bridal party, that's what your Bridesmaids and Maid of Honour are there for. You don't want to get bogged down and stressed out by little things on the day.
3. Don't underestimate timings! Allow extra time for hair and make-up and getting organised – the last thing you want is to feel rushed.
4. Don't wear your shoes for the first time on your wedding day, you want to make sure that they aren't going to cause you any discomfort, as you will be wearing them for a long time! If there is ANY chance that you may get sore feet, have one of your bridesmaids keep a pair of comfortable flats handy for you.
5. Don't get a massage on the day – you may think a massage will relax you, but it may lead to sore muscles and sleepiness, neither of which are things you want to cope with!
6. Definitely DON'T get drunk before the ceremony – you want to be able to remember the day you marry the love of your life, and you also do not want to look back at awful pictures of your drunken alter ego causing havoc!
7. Don't spend time on your phone – you want to be PRESENT for the day. Hopefully everyone that matters to you will already be there. If not, allocate some time towards the end of the day to reply to messages from loved ones that couldn't make it. For everything else, put someone trustworthy in charge of last minute texts and phone-calls.
8. Don't make guests wait for hours between the ceremony and reception, they are there to celebrate with you, and they will want to make the most of every minute!
WEDDING EVENTS
---
Be sure to browse our recent events and see some of our work in the photo gallery. Our Quick Quote page will give you an indication of our very competitive pricing.
TEST CERTIFICATES
FACEBOOK
TWITTER